Mozilla is planning a limited experiment with a small number of U.S.-based users for a VPN for Firefox in the coming months. It starts from October 24, 2018, so look out for it if you're one of the users selected for the test.
The test will include a sign-up for a monthly $10 subscription, and a software download, via a partnership with ProtonVPN
Windows, macOS, Linux, iOS, and Android are all supported. The VPN can be easily turned on or off as needed, and the subscription can be cancelled at any time.
ProtonVPN will be providing the service in this experiment. Mozilla will be the party collecting payment from Firefox users who decide to subscribe. A portion of these proceeds will be shared with ProtonVPN, to offset their costs in operating the service, and a portion will go to Mozilla. In this way, subscribers will be directly supporting Mozilla while benefiting from one of the very best VPN services on the market today.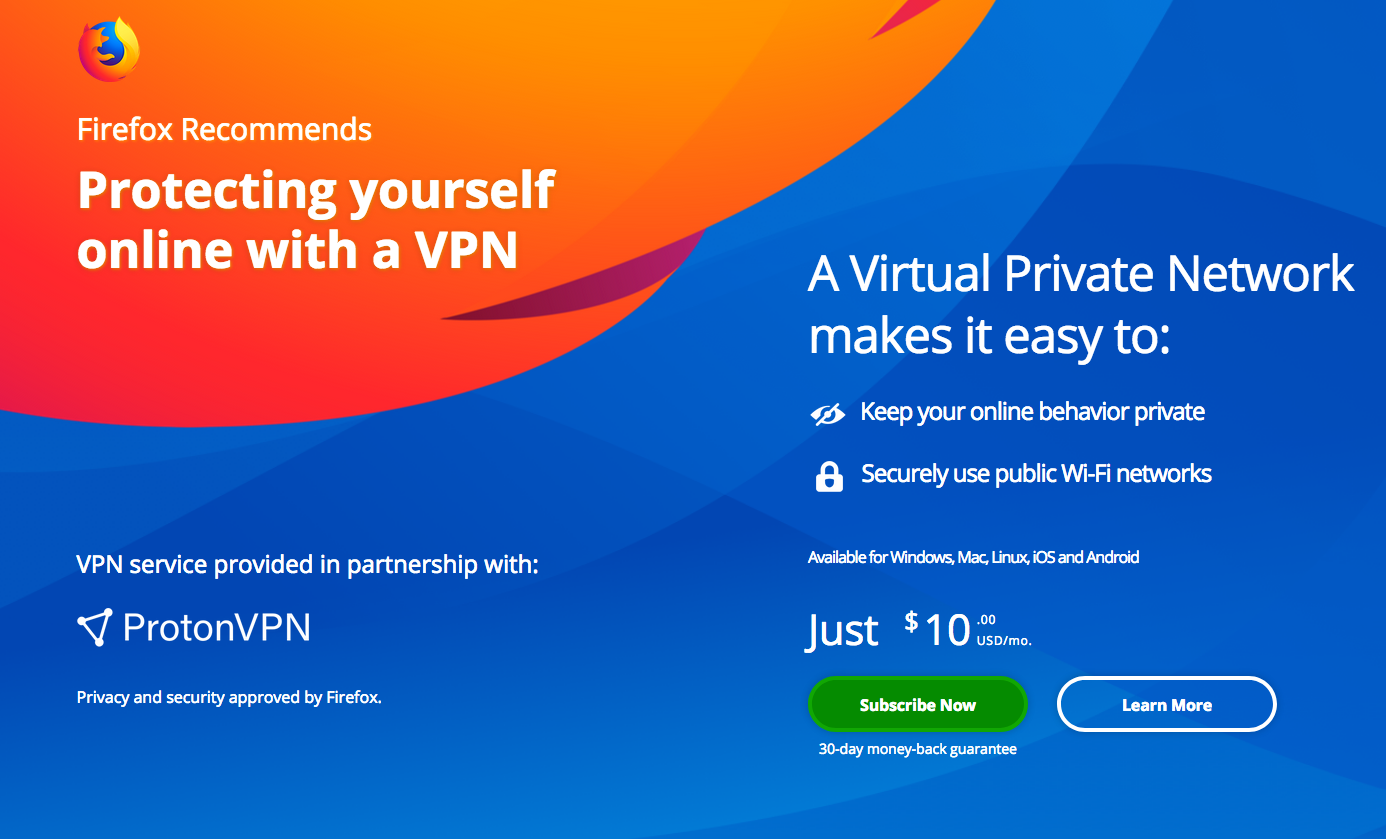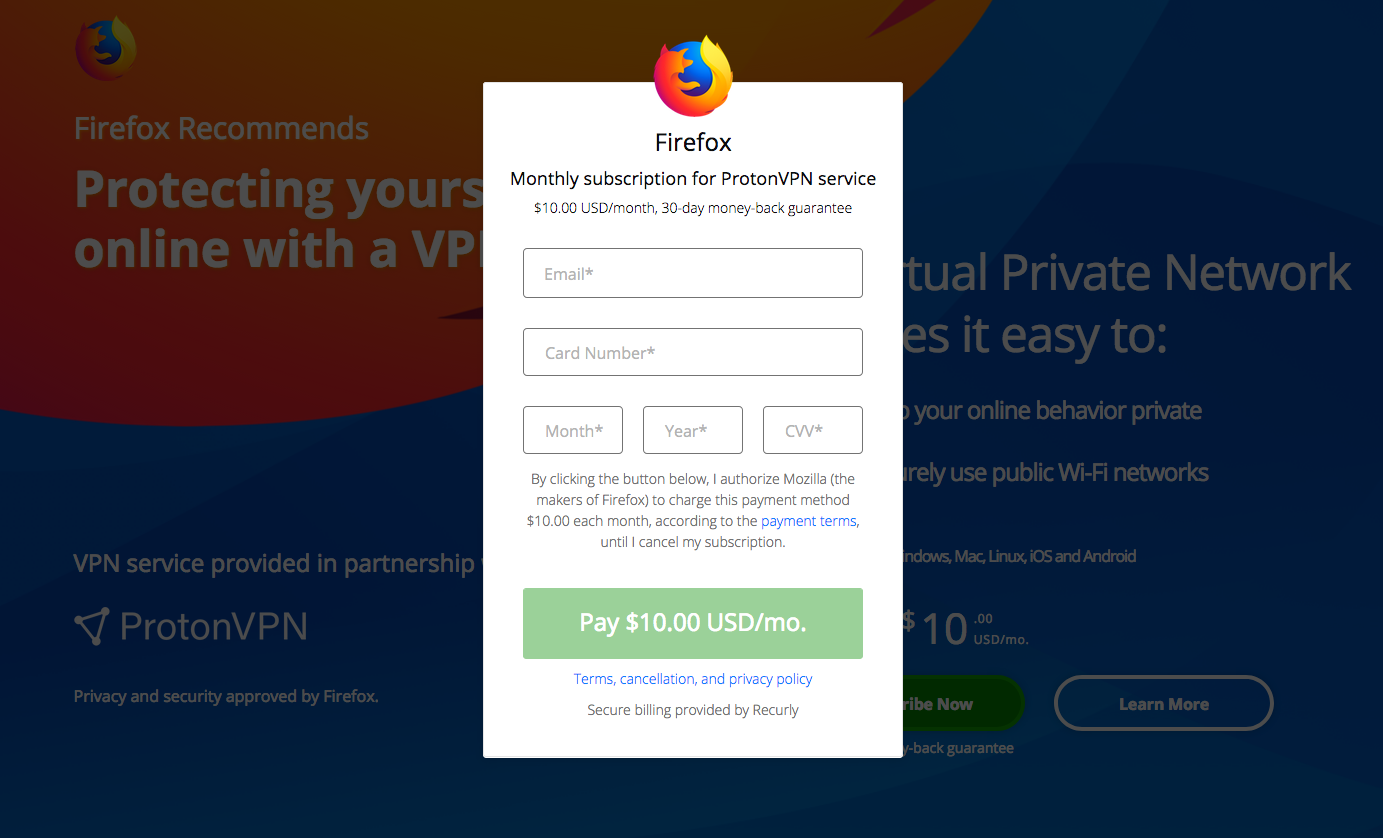 [
blog.mozilla.org
...]