Google has listened to the feedback from users over the automatic sign-in in Chrome 69, and with Chrome 70, which is due in October, there will be a control that allows users to turn off linking web-based sign-in with browser-based sign-in. Once disabled, signing into a Google website will not sign users into Chrome.

I also wonder if this automatic sign-in fell foul of the E.U.'s GDPR.
Additionally, Google is making it clearer in the UI of a user's sync state.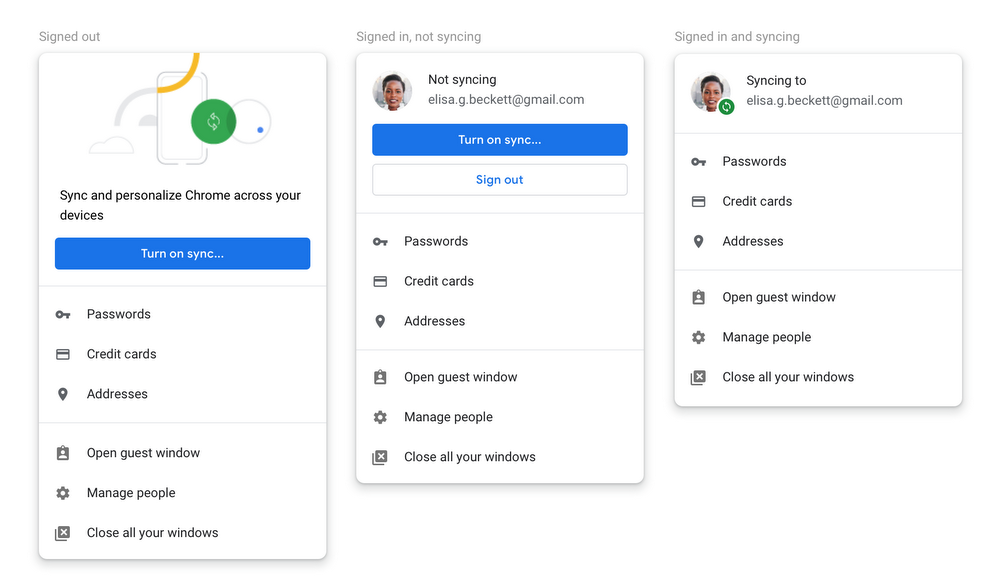 Finally, when clearing cookies, the auth state will now delete the Google auth cookies. Previously, the Google auth cookies would remain.
Earlier
Report: Google Chrome Sign In Automatic on a Google Site
[webmasterworld.com]