Google's Gmail has a new visual design out today which also includes snoozing, nudging, hover actions, and a new sidebar. There's also the new features on mobile giving high priority notifications, and it'll also suggest when to unsubscribe from newsletter.
There's also a new notification when a potentially risky e-mail comes through.
There's also a new confidential mode allowing you the option to remove forwarding, copying, downloading or printing messages. There's also the option to make the message expire after a specific period of time.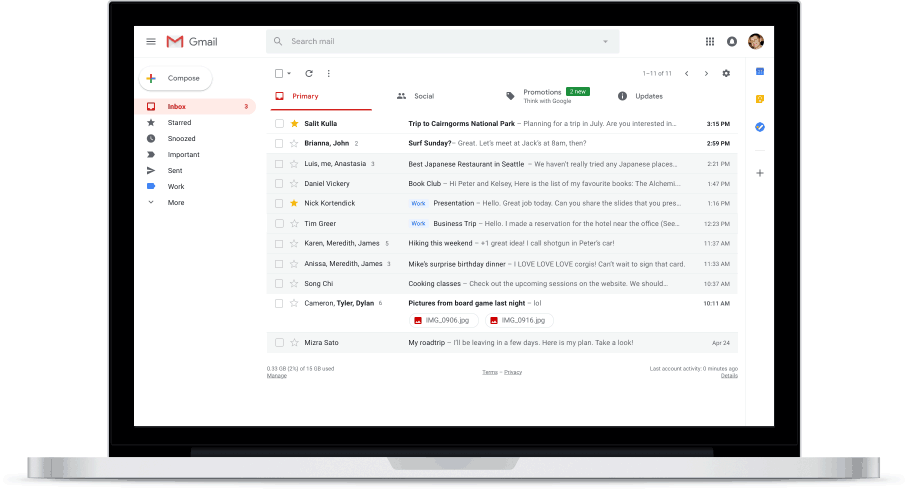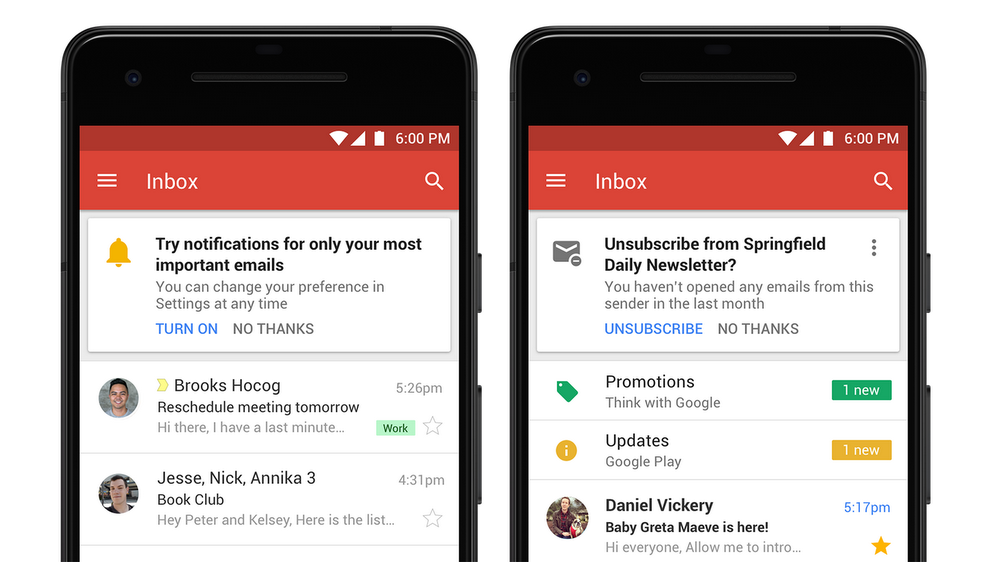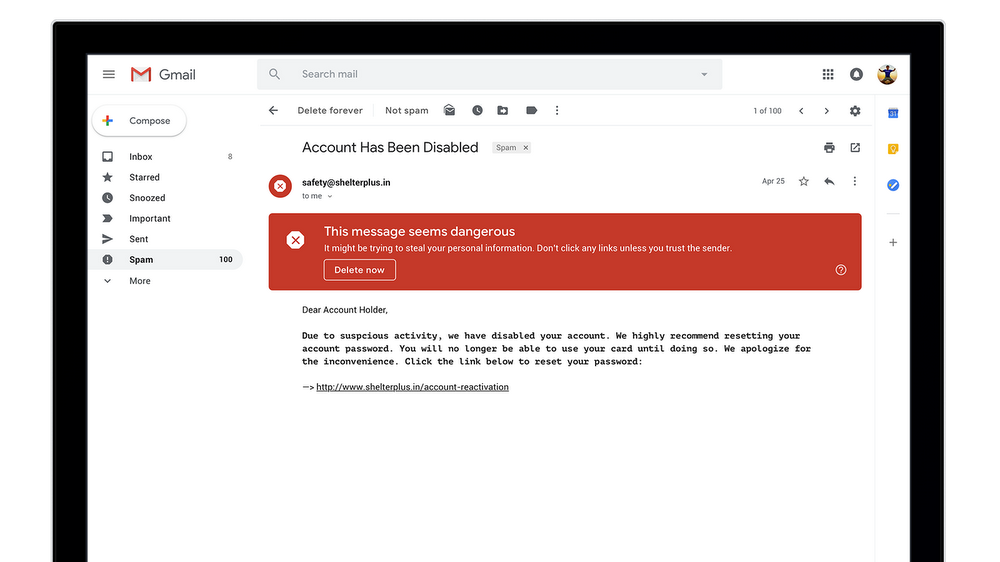 [
blog.google
...]